Salaam Gives Back: Pakistan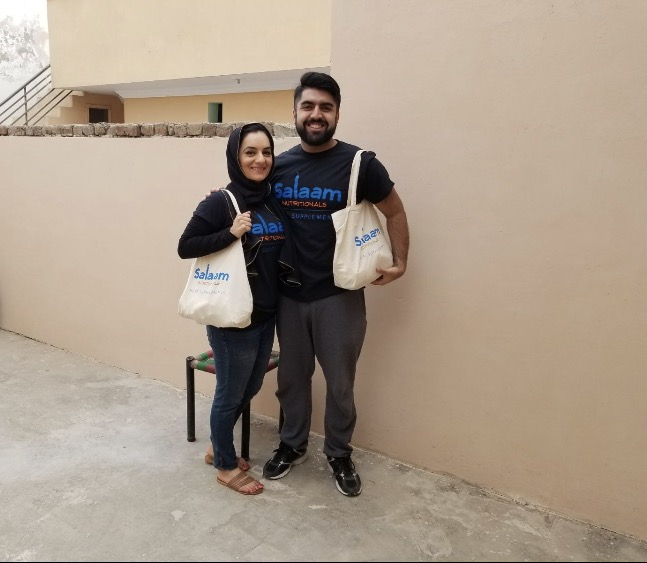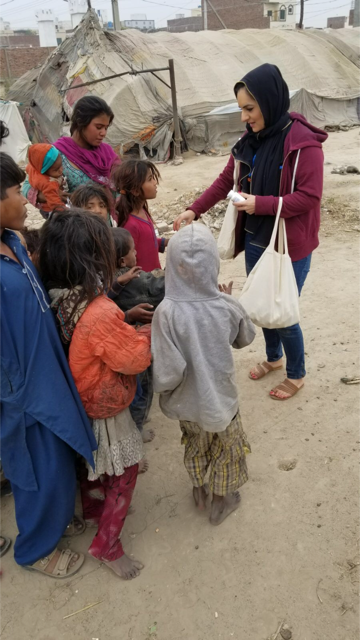 It was always my dream of mine as a little girl to go back to my parent's home country in Pakistan and do some type of service work as a homage for a country they were so fond of. I had the privilege of fulfilling that dream earlier this year.
To date Salaam Nutritionals has participated in medical clinics and donated halal vitamins to families in Turkey, Morocco, and Greece so it was the perfect time to go to Pakistan and make a small impact there as well.
This trip meant a lot to me because not only was I able to go back to my parent's home country but I could serve the very community they were born and raised in with my grandmother. Prior to this trip I had not seen my grandmother in over five years so it was extra special coming back to Pakistan to not only see her but have her experience the service portion of Salaam Nutritionals with me.
Before going to the local village to donate halal vitamins to the kids where my dad grew up, my grandmother took me to her old home where she raised my mother. To be able to witness my grandmother giving me a tour of her fondest memories and walking the very footsteps where my parents lived, laughed, and dreamed made this trip an experience of a lifetime.
The purpose of these service trips are to reach a community and offer them nutrition they would not otherwise have access to. We decided to make our first stop at some nearby slums because we felt they were the most vulnerable community. When we arrived at our first location all the children ran up to us with inquisitive eyes and shy smiles. Our first job was to educate the parents on the importance of vitamins and nutrition. We explained the role of halal supplements, how it improves the immune system, and how they fill in nutrition gaps.
We answered some basic health questions and gave each child a bottle of vitamins. Keeping in mind the average education level of this community is less than primary school, we didn't just hand them a bottle of vitamins and leave, we verbally explained in Urdu how many vitamins to take and wrote down instructions in Urdu for reference.
The most humbling moment was when a father came up to our Salaam team member and shook his hand and thanked us for taking the time to not only visit his home but actually talk to him. He shared with us that most people look at his home with dismay and forget there are people living here and their circumstances have prevented them from progressing. His words reinforced the vision I had for this company and that it is to provide vitamins and nutrition to the most impoverished communities across the globe.
We next visited a nearby mosque to visit the school children who live and attend school there. Unfortunately, we came in between prayers during their nap time so we didn't get to meet them but we did get to sneak in their rooms and see all the kids laying peacefully side by side. We said a quick prayer for them and met some of the elder kids outside. We left the vitamins with the Imam [religious scholar] and the administrative staff for them to distribute when the kids woke up.
Our last stop was to a nearby park just off the school grounds near my grandmother's home. School was over for the day so we decided to play a short game of soccer with the kids. By the time we were done with our game some of the children's parents came by to call them home and that's when we introduced ourselves to them. We talked about our company, our cause, and how we were here to donate our vitamins to their kids. Most of the parents instantly recognized my grandma so they began to give me hugs and their prayers for coming to their community. When the parents called their kids over to come listen to our short educational discussion I was soon bombarded with kids as they saw our bags of goodies.
It was easily one of the highlights of the trips because as I was getting attacked by the kids I looked up and could see my grandmother laughing with her friends. It was the perfect end after a long day of visiting multiple communities and sharing our mission.