Salaam Gives Back: Rwanda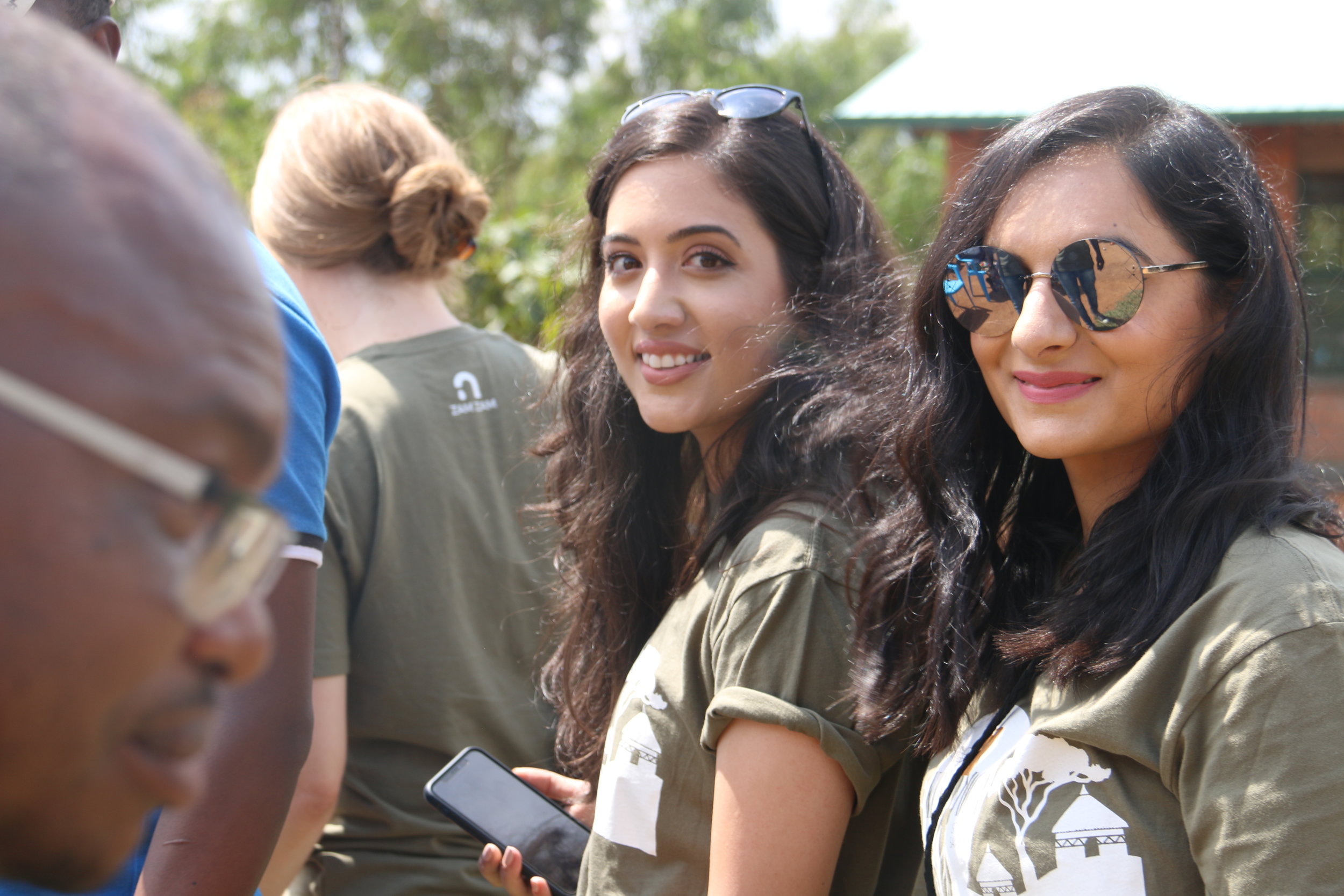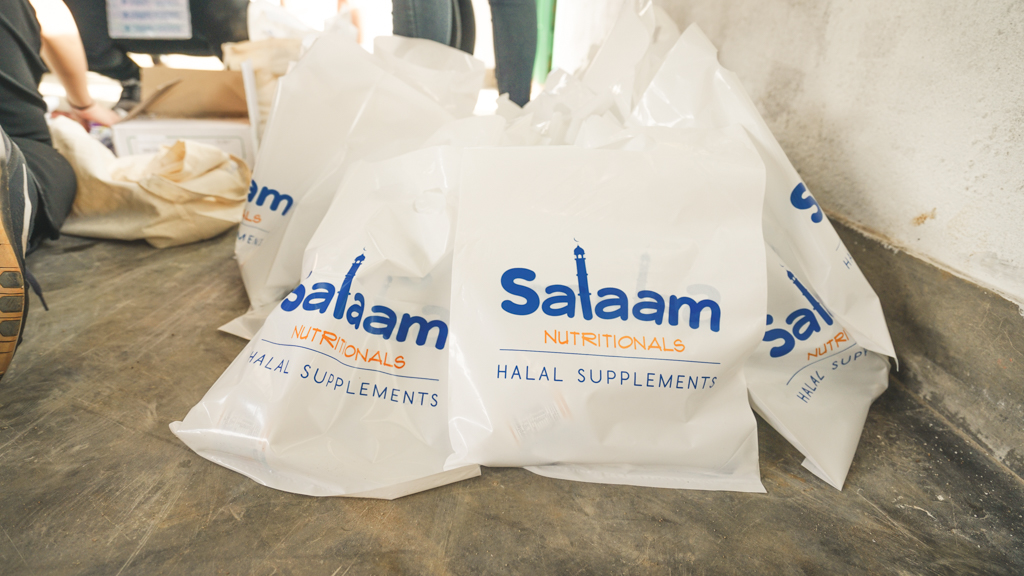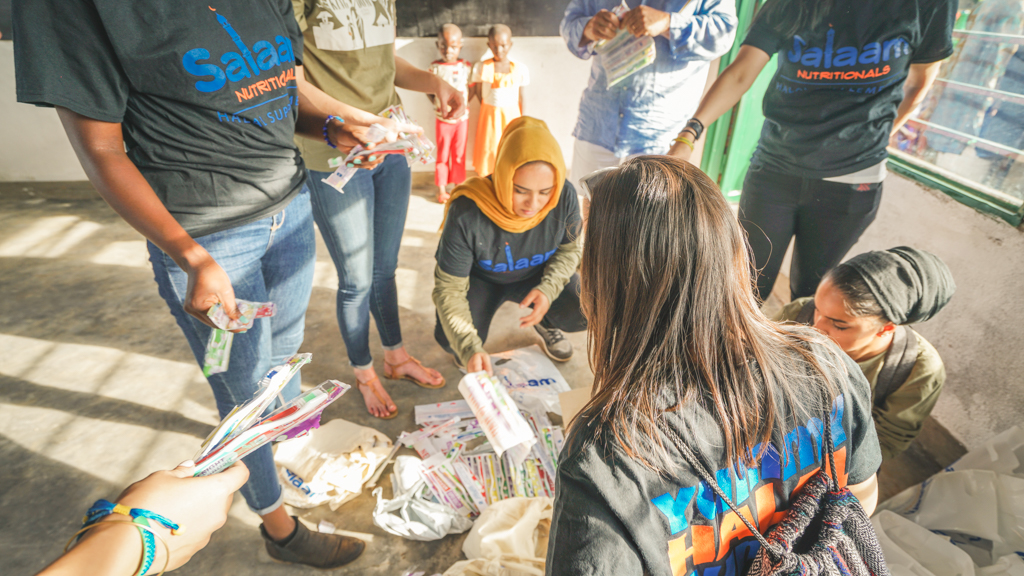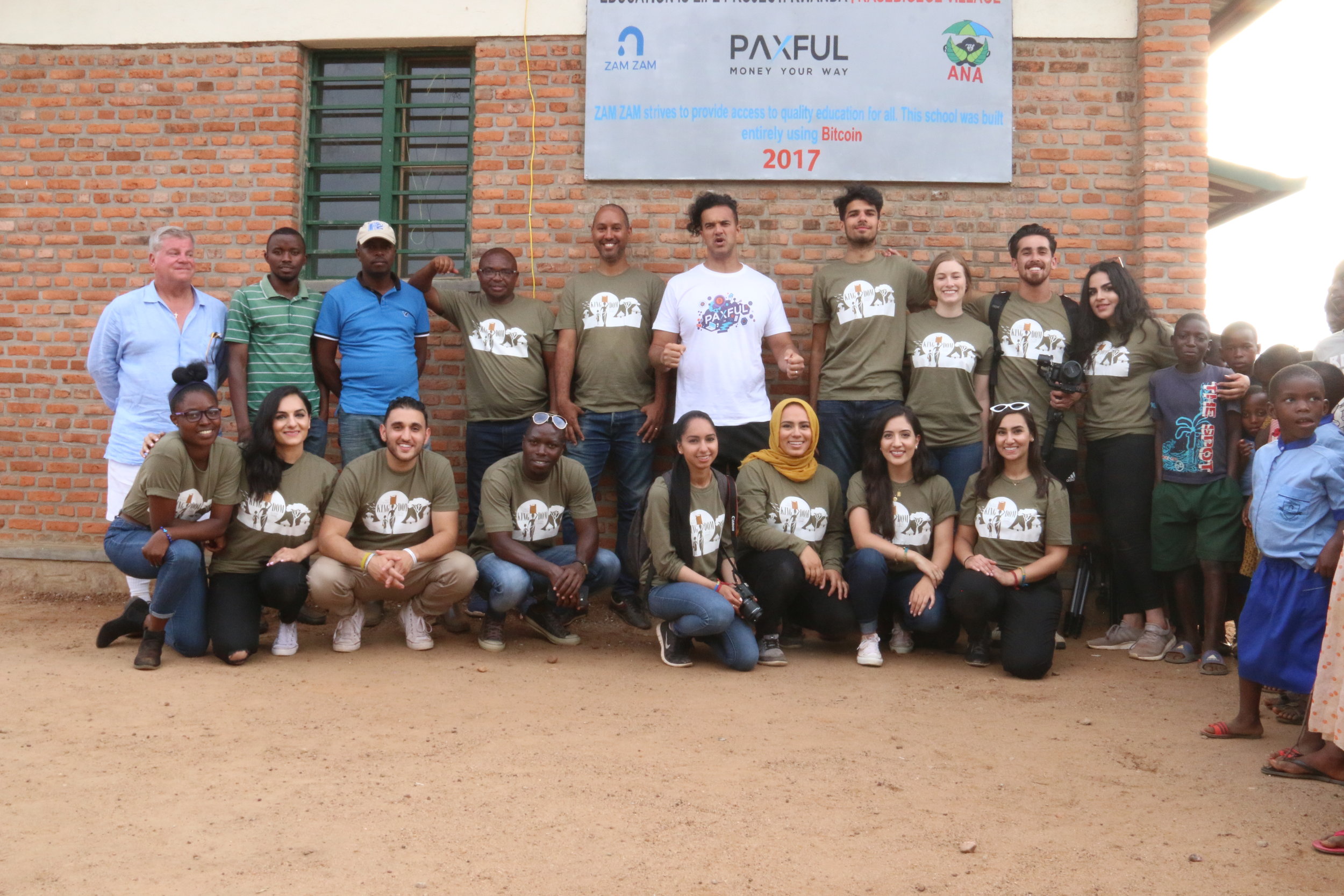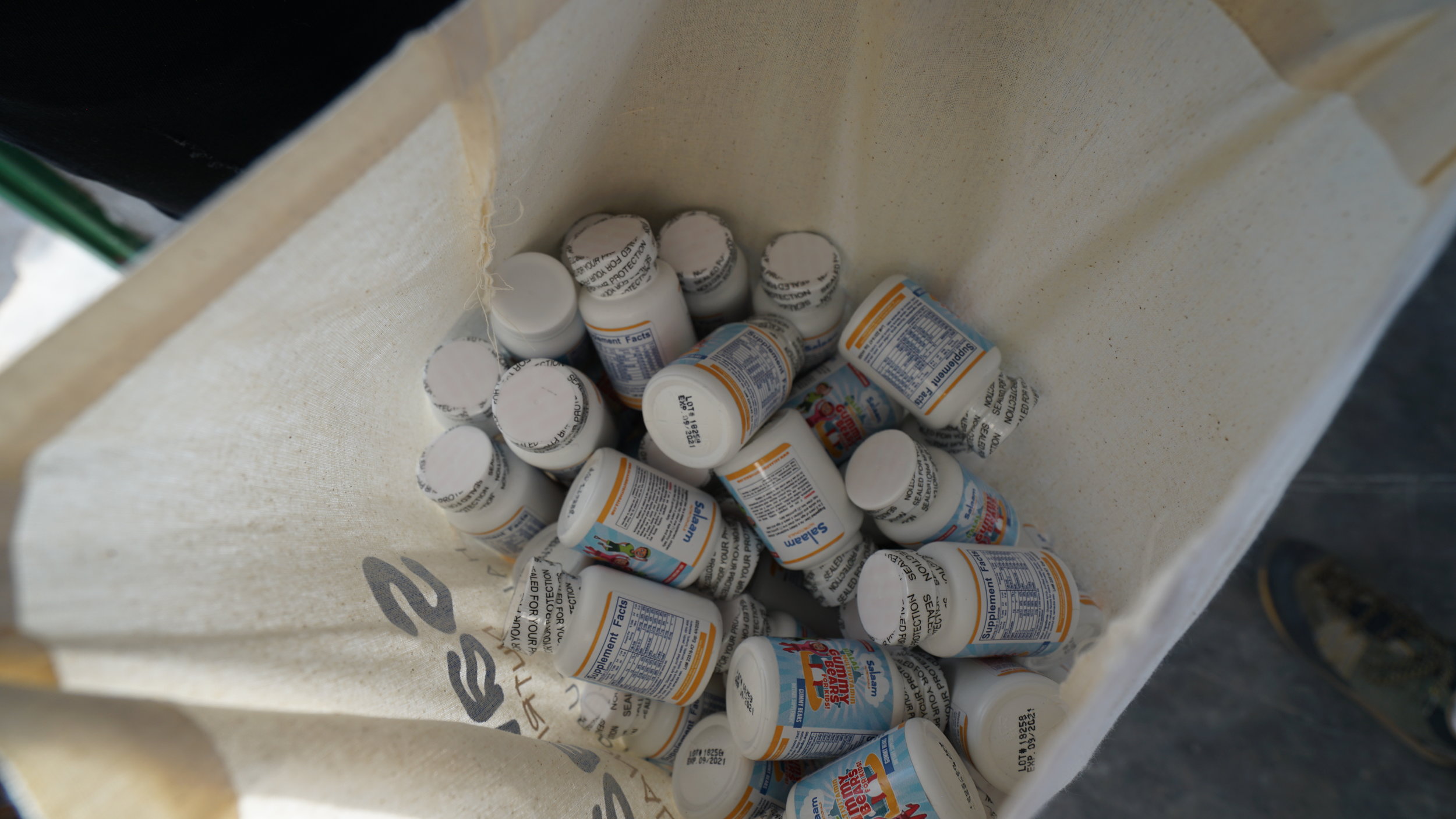 Our partnership with Zam Zam Water began very serendipitously in 2015 with a direct message on Instagram. I launched Salaam Nutritionals earlier in the year and Ramadan was right around the corner and I wanted Salaam to be part of something bigger and participate in something beyond donating money; we wanted to be involved in a movement. My sister's friend had mentioned to her that his cousin was starting a non-profit and that I should get in touch. I sent the organization a direct message on IG introducing myself and my company and let them know that I wanted to donate 10% of our profits from sales during the month of Ramadan. I received a call from the founder, Yusuf Nessary, and after 10 mins of speaking to him I was sold on their mission and how our two brands could work together.
Over the last several years Salaam Nutritionals has sponsored multiple Zam Zam Water initiatives including their annual Gala benefiting their Imam Bukhari Orphanage Education Center in Kabul Afghanistan, sponsoring said Orphans, donating money to their Annual Winter Clothing drive for the children of Gaza, their Eid Qurbani program, among others.
Zam Zam Water's mission is to help eradicate poverty by providing clean sustainable water and access to education to villages across the globe. To date they have left their footprint in Afghanistan, Rwanda, Palestine, and Uganda. This past summer their team was going to make their annual visit to Rwanda to visit their water projects and for the inauguration of the opening of a new elementary school they helped build with funding provided by Bitcoin in conjunction with Paxful. As long term sponsors and supporters, Yusuf asked me to come with them on their trip so I could see first-hand the difference they are making in the lives of people who are benefiting from their water wells. We had provided hundreds of bottles of vitamins to their organization last year on their trip to donate on our behalf, so it was an exciting opportunity for myself to be able to go there this time and meet all the kids and distribute vitamins.
The purpose of the trip was twofold: to understand the people of Rwanda and how they overcame such a dark history through rays of light and forgiveness, an act almost unimaginable, to witnessing the life changing impact each water well has made on the lives of the villagers. Rwanda's genocide started in April 6, 1994 when the President's aircraft was shot down by unknown militants. This sparked months of massacres between the Tutsi and Hutu tribe members with over 1,000,000 civilians murdered in a matter of months. One of the most heavily affected areas was in the Bugesera district which is why Zam Zam chooses to implement wells in this area. On one of our first days there we visited the Nitrama genocide memorial.
Although we were prefaced that it would be emotionally taxing I still wasn't ready to feel all the emotions as we walked through the bullet filled Church doors. As locals sought refuge in churches thinking it would be a haven it did not stop the militia from forcing their way in. Thousands of bloodied children's clothes stacked in piles, sometimes as high as the ceilings, left untouched to serve as a reminder of where Rwanda has been. Each room was filled with terror after terror. Kid size caskets filled with bones of multiple children because it was virtually impossible to give each child their own, bloodied and rusted machetes on display in glass cases, whole and partially crushed skulls on the floor, walls stained with old crusted blood. It was literally like walking through a haunted house with the echoes of children screaming for mercy filling each room. It was the most ominous experience I could ever feel and again the reason why Zam Zam chose to implement their work in this country.
Later that afternoon we went to go visit our first water well project in Kiyogoma village in the Bugesera district. As soon as our bus could be heard coming up the hill into the village, scores of children would come running to see who their guests were. As the children were fighting over who could hold our hands, the adults were dressed in their vibrant traditional dresses playing instruments and dancing to traditional folk songs welcoming us to their home. It was the most remarkable feeling to be embraced with such love and admiration from a group whom we have never met before. Once we settled in, we were welcomed by the village elder who was being translated by one of our Rwandan team members. They were discussing what a huge impact having a water well in their village meant for their everyday life, it now saves them from walking miles to the nearest body of water to fill their jerry can's which can weigh up to 40 pounds holding 5 gallons of water. Having this well now meant they could have access to drinking water, hydrate their animals, wash their clothes, and grow their crops. It would be an understatement to say how these wells have forever changed their lives and their appreciation and gratitude to us was limitless.
We visited several other water projects but one community which stood out to me was the village of the Batwa people. There has been much devotion to understanding the history and tension between the Tutsis' and Hutus but little has been said about Rwanda's third tribe---the Batwa tribe. Anthropologists say this is the region's original hunters and gathers. This group has been largely marginalized and often left behind in society because of negative stereotypes of their lifestyle such as being uneducated and uncivilized. Since they are not able to benefit from resources such as education the vast majority of the Batwa people are unemployed so their means of earning money come from creating pottery; a skill passed on from generations which they earn virtually nothing. Because the Batwa people are essentially an invisible group it was a great honor for us to come out to their village, be present, and listen to their stories. By the time we visited this area we already had visited four or five other villages during our trip so we were accustomed to the celebratory dancing and warm welcome but the way we were received from the Batwa people was unmatched.
As soon as the kids heard our buses tires plowing over the rocks and dirt roads they were running down the hills to greet us. The village elders were already half way down the hill singing, chanting, and dancing with such joy that it was only natural to join in and dance with them all the way back up. Once we made our way back up, the traditional welcome folk songs began, children performed, and we were given hugs by the village elders. During the ceremony, my eyes couldn't help but wander and get lost in the vast lush greenery that surrounded the endless hills which was almost too perfect to be true. Through our translator, the village chief began to speak about their history, their past, their future and how he hopes the Batwa people will be assimilated and accepted by the Rwandan people but still be able to protect and conserve their heritage. He then began to show us how they make their pottery by hand and invited a few of our team members to join them. I don't know if I was more impressed with their level of skill creating animals with such detail or how cautious they are about how little water they use. To show our solidarity and appreciation, we purchased their pottery they created just for us to support their trade and skill. Unfortunately, due to the extremely hilly landscape we have not been able to construct a project at this location but plan on showing our support by sharing the story of the Batwa people so they are given a voice.
The next day was our big day of attending the inauguration ceremony of the new primary school in Kasebigege village. The entire village, including all the school children, came out to welcome us and presented us with a formal welcome ceremony. From traditional dancing, folk songs, children's performances, and gifts for the team the staff and all participants did not disappoint. The new school will be home to ------ children and all will receive new uniforms and back packs. After the ceremony, we took a tour of the school grounds and saw the new playground, water well, bathrooms, and sustainable gardens.
After our tour, we had the children line up so we could pass out our vitamins. Since Salaam Nutritionals cares about the overall health of our children we provided each child with not only a bottle of vitamins but also a tooth brush and toothpaste so they could take care of their oral health as well. I wasn't able to attend last year but many children and parents recognized the bottles and were thankful for another opportunity to have more vitamins they otherwise would not have access to. As parents received a bottle we had our translator let them know how many gummy vitamins to take a day and how often to ensure they were taking them properly to get the full benefit. As the morning hours went by and the sun was hitting its peak, the heat was setting in and I could feel the sweat dripping on my back and face so I decided to take a quick break from passing out vitamins and stand near a window inside our classroom. As I looked outside I saw this little boy eating our gummy vitamins one by one with such glee that it filled my heart with clarity because it was that moment that I knew the bigger purpose of Salaam Nutritionals was to serve others. It's to partner with organizations like Zam Zam Water and bring positive sustainable change to villages even in the most remote areas in the world by providing elements of health care and education.
This trip was both emotionally taxing and fulfilling but more than anything it taught me that the opportunities to serve others is limitless. It has me excited for the future and has solidified the restructuration of the donation portion of our business model for the future which we will reveal in the coming months.